For a while now12+ years, my goal in rocketry has been to launch a rocket, to an altitude of 1 kilometer, and then have it land safely under a parachute.
You can not even image how happy I am to say that I have reached this goal!2Possibly 3Maybe 4Most likely
The rocket in question here is called Henk5Pronounced 'Henk', which may sound silly to some of my countrymen 6And also plenty of other people, I imagine, which it is.
But this article is not about the name, it's about the rocket.
Or rather, the launch of the rocket.
Speaking of which: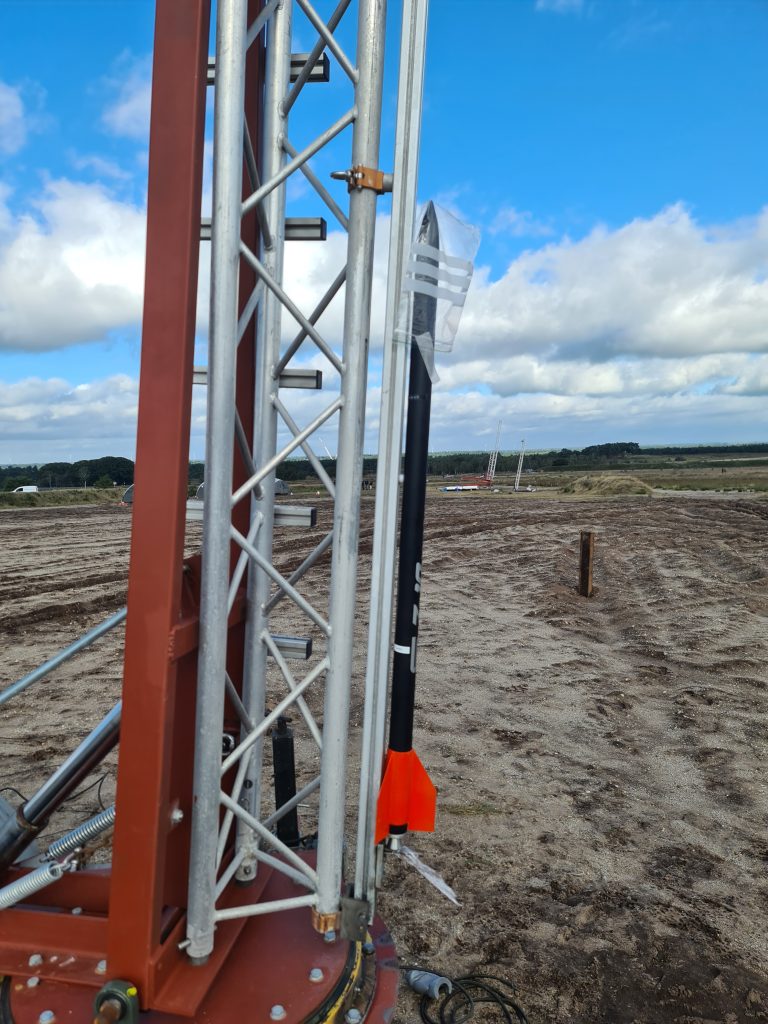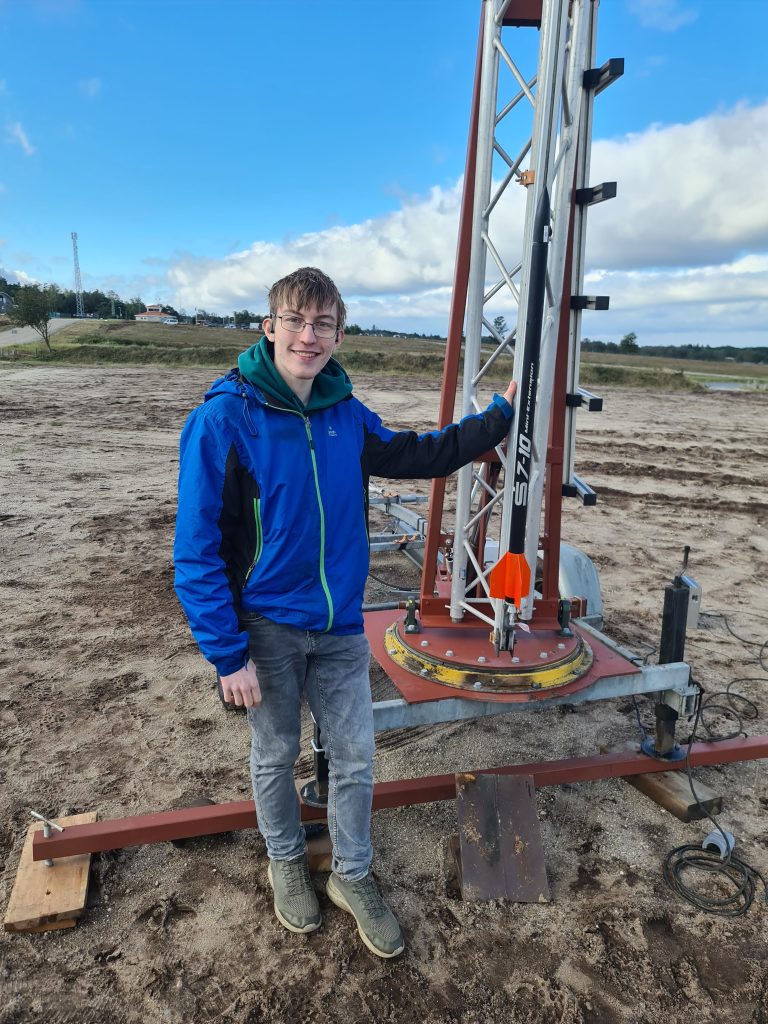 I was jumping with joy!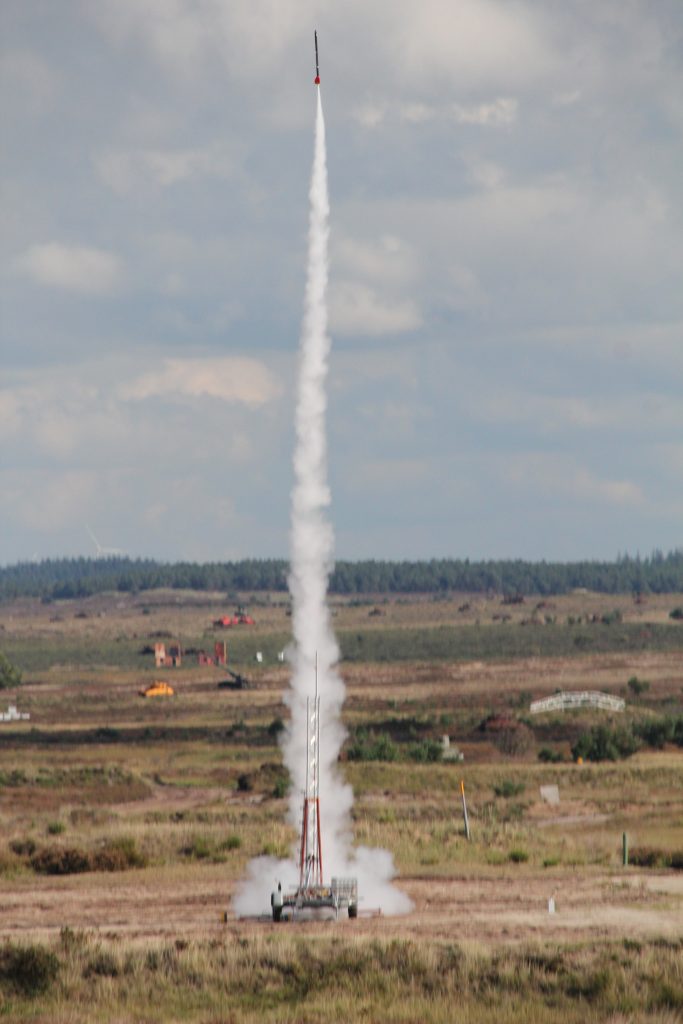 While I could not see it go upward after the motor burned out8In my defense, it seems nobody could due to the rather minimal diameter of only 4
9cm's, I did spot it wildly swinging under its parachute shortly after that deployed.
Sadly I do not have footage of this (my father couldn't see it and didn't have the magnification capabilities anyway), but if you do (because you were there also filming it), do let me know!
I am also sad (but not entirely surprised) to report that it has so far not been recovered.
Some people around me did track it all the way to the ground (I lost sight halfway down), but the military spotters positioned around the landing zone failed to see it come down, complicating the search.
Some context for why the military (and for that matter, other people), were there.
The massive moor which you see as the backdrop to the launch is actually owned by the Dutch Department of Defense10Artillerie Schietkamp 't Harde. Which they graciously allow some mere amateurs and students to use for their experimental rocket launches a few times a year (massive thanks to them for that, as well as for their service).
The other people mentioned before are either members of various Dutch Experimental Rocketry Clubs, or students from the TU Delft (our big technical university), Specifically from DARE (their rocketry club).
Special shootout to the person from DARE who recognized me from my site, hello!
And a huge thanks to R and L for their help, this would not have been possible without their help, given my budget and free time.
A more technical breakdown about the general construction is to follow later, but I am having some issues with writers block, as well as some personal issues unrelated to rocketry.11Hence why this article was published more than 3 weeks late